Info
In this course the Spanish artist Joton, part of our HEX Recordings label, explains step by step the process of creating his song "Empty Town" included in the Various Artists of HEX Recordings "HEX004 | Deviant Misbehaviors Vol. 1"
In addition, Joton creates in real time a "remix" of his own song, with the intention of teaching his working method in more detail.
During this Masterclass you will be able to discover their techniques when generating each sequence, rhythm and sound. You will also learn notions about Mixing and generated sound quality.
The perfect occasion to learn how to produce a HEX-style track.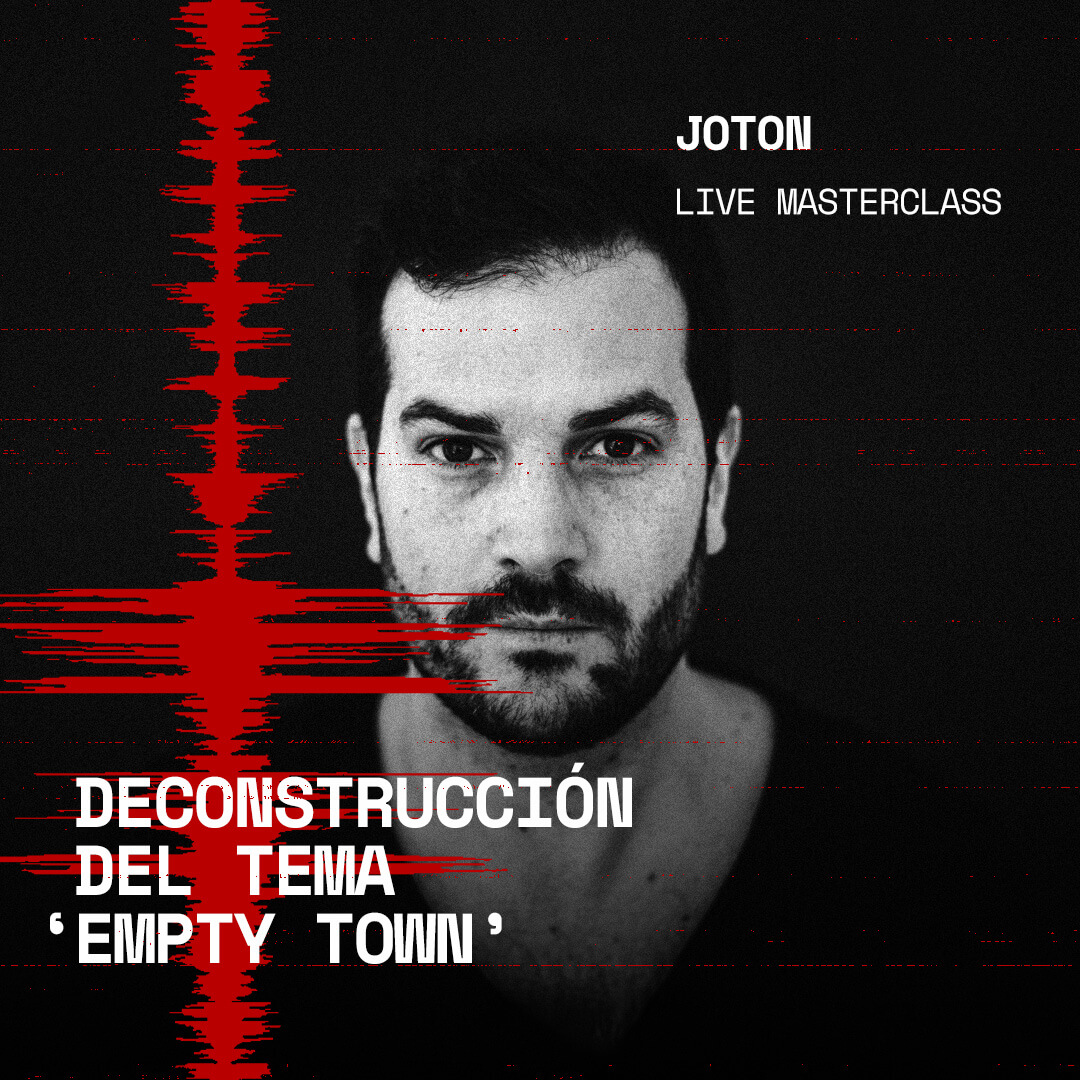 Joton is synonymous with dark, iron, futuristic and sensitive techno, all mixed with the precision and speed of a surgeon. His powerful personality and marked charisma -as a DJ and producer- is based on a stylistic maturity, a professional serenity and a well-founded artistic criterion -always in constant and restless progression- through which he identifies everything he plays. and produces. His sound is industrial, analog and mechanical. He debates dystopia and the club. Detroit, Berlin and Birmingham. He starts from the very marrow of techno. He is physical, hard-hitting, modular, and exciting.
Access the Masterclass
It includes the recording of the call and the possibility of watching it again at any time