Course Description
The French Artist Crystal Geometry, part of our label HEX Recordings, reveals his techniques about producing in a hybrid environment where he makes coexist at the same time: DAW, Modulars, FX, Analog gear, and more.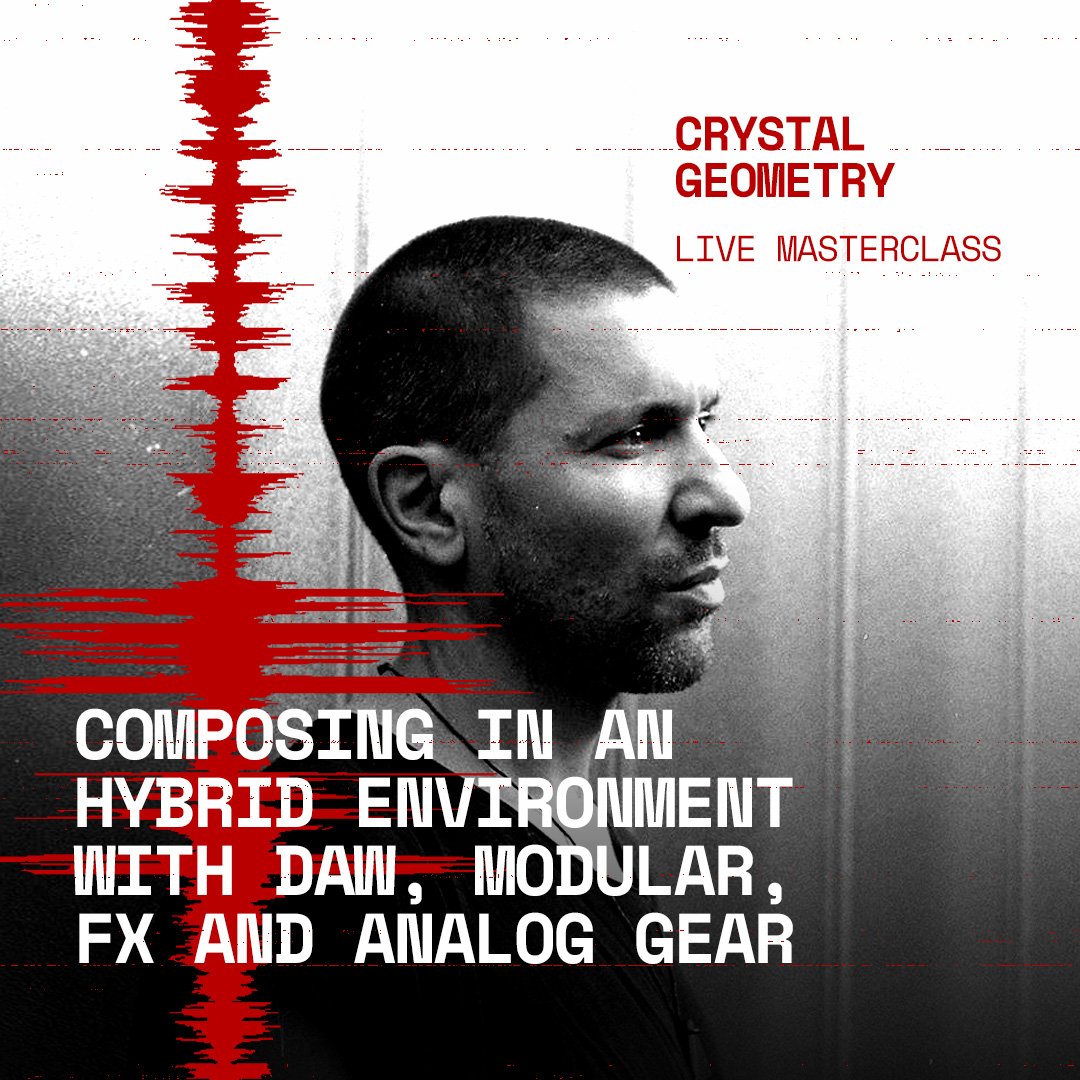 Crystal Geometry's Biography
Drawing from Post-Punk, Black Metal and Industrial, French producer and live artist, Maxime Fabre, has risen to acclaim under the Crystal Geometry alias, returning to his roots in the warehouse rave scene of the 90's and industrial music, fusing Belgian EBM influences with post-modern, modular-engineered Techno.
At its core, the project is built around an evolving analog modular synth, accommodated by haunting live vocals and abrasive distortion. Fabre's live performances transpire into an all-out assault on the body, marching through dystopian territories, manipulating sounds into menacing frequencies.
Equally punishing extended hybrid and DJ sets have given further scope and context to the alias, building weight throughout the global circuit of clubs, warehouses and spaces.
Access to the Masterclass
It includes the recording of the call and the possibility of watching it again at any time